About
SoonEnough aka Sune Pejtersen is a musician, dancer and loop artist from Copenhagen, Denmark.
SoonEnough mixes sounds from beatboxing, guitar, panflute, singing and harmonica together into a funky, rockin', groovin' mix of original tunes using a loop pedal. Sometimes composed, sometimes improvised, and often presented with hot'n funky dance moves.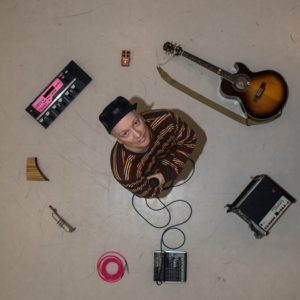 SoonEnough started playing music at the tender age of 6, and has performed in many different bands and settings.  Thanks to a strong musical background and upbringing, learning various different instruments came easy to SoonEnough, and has enabled him to perform as, what might be described as a "one man band".
SoonEnough has also performed professionally as a dancer in the styles of breakdance and electric boogie / popping, and has travelled the world doing shows, workshops and competitions.
The loop-station opens up a whole new world of possibilities in combining music and dance in a performance – SoonEnough is on a mission to explore and present this new world to the audience!
All music is being performed and recorded in front of the audience, live on the spot – no pre-recorded tracks are being used.
A Soundtrack For Your Eyes – the interaction between music and dance in SoonEnough's performance is very original and unique.